Back to Senior National Champs Tournament Page
2017 JAMAICA SENIORS AND VETERANS CHAMPIONSHIPS (WILLIAM ROPER MEMORIAL) HEADING FOR EXCITING FINISH!!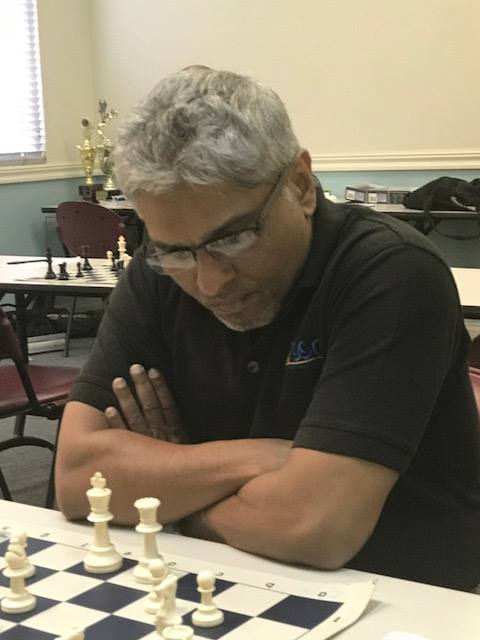 Report 2
After six enthralling rounds, the 2017 Jamaica Seniors and Veterans Championships (William Roper Memorial trophies) are heading for a bang-up finish.
TIED AT THE TOP!
Atop the leaderboard tied on 4.5 points each are seven-time Jamaica (Absolute) Champion FM Shane "the Magician" Matthews and two-time defending Jamaica Veterans Champion Ian Wilkinson QC. 
The only other persons likely to challenge for top honours are six-time Jamaica (Absolute) Champion IA CM Robert Wheeler and NM Geoffrey Byfield both on four points and in 3rd and 4th positions, respectively, in the standings. The 9-man field is completed by Markland Douglas, Michael Diedrick, Eton Chin, Terence Lindo and Frederick Cameron. 
The games have generally been hard-fought with only 5 draws in 24 clashes! Matthews, Wilkinson and Wheeler remain the only unbeaten players to date.
ROUND SEVEN ON SATURDAY AUGUST 19
The competition continues on Saturday, August 19 at the Jamaica Olympic Association's headquarters with the following round 7 games: Cameron-Chin; Diedrick-Matthews; Wheeler-Byfield; and Douglas-Wilkinson. Lindo has a bye. 
The players with the white pieces are named first. The pairings, schedule and results can be found at the JCF's website (www.jamchess.com) or on www.chess-results.com.
The tournament is named in honour of WILLIAM ROPER, one of the founding fathers of the JCF and its first Secretary when it was formed in 1969. An Attorney-at-Law, he was also a former Principal of the Norman Manley Law School and died at 83 years old on July 19, 2014.
It is a round-robin over nine rounds at a time control of game in 90 minutes with increments of thirty seconds per move from the first move. It runs from August 5 to 20 with all nine rounds to be played at the JOA.
The winners of the respective sections will be Jamaica's official representatives at the World Senior Chess Championships in Acqui Terme, Italy in November, 2017.
The event is sponsored by the Sports Development Foundation, the Kasparov Chess Foundation, the JOA and the JCF, respectively.
Jamaica Chess Federation
2017 August 18
1. FM Shane Matthews;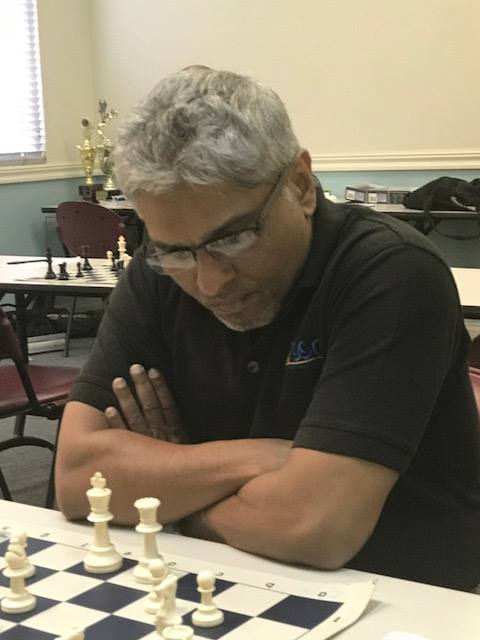 2. Ian Wilkinson;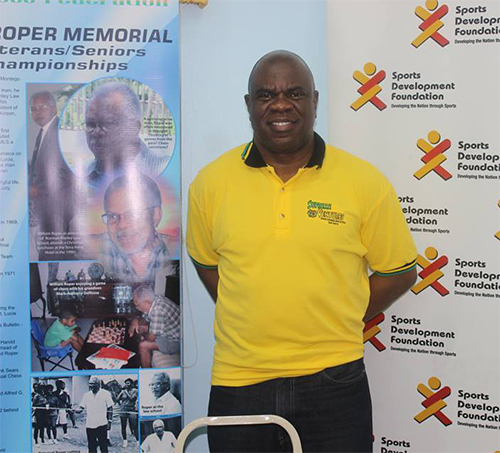 3. IA CM Robert Wheeler;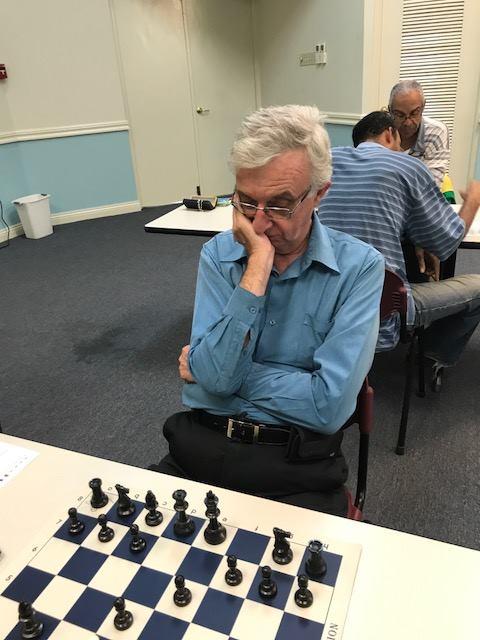 4. NM Geoffrey Byfield;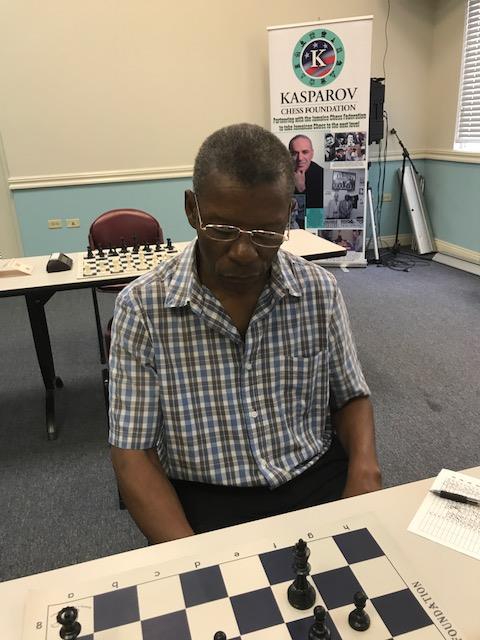 5.Markland Douglas;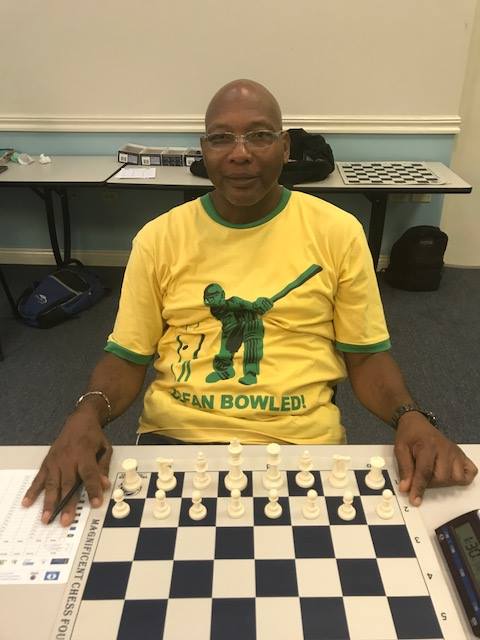 6.Michael Diedrick;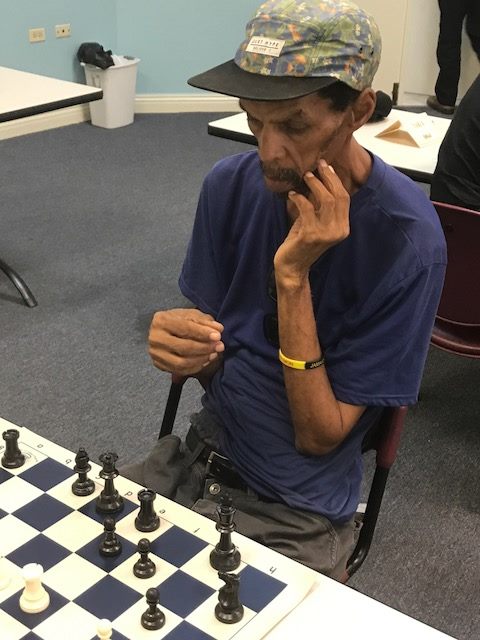 7. Eton Chin;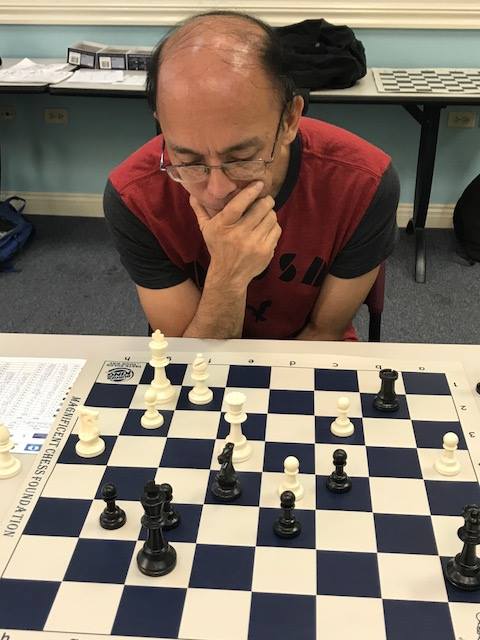 8. Terence Lindo;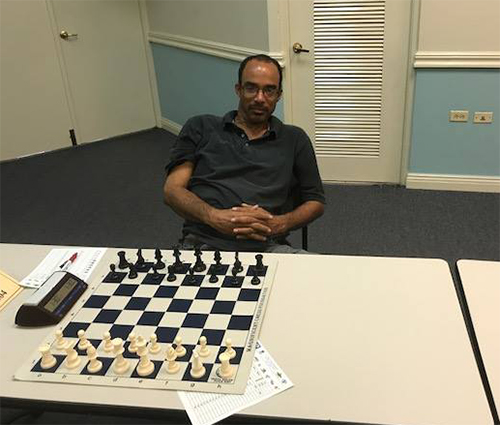 9. Frederick Cameron;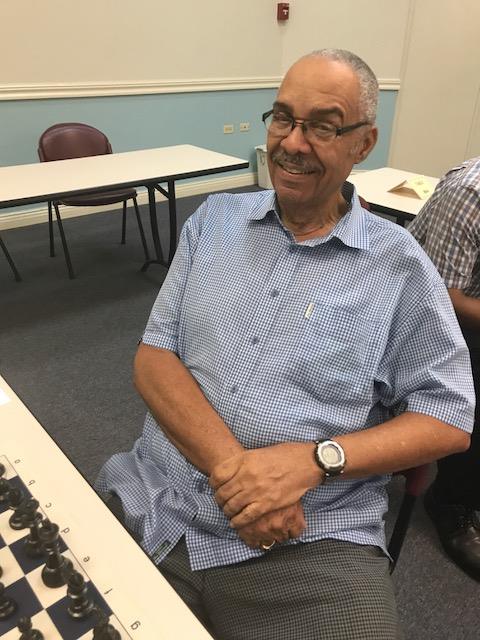 10. Shane battles Chin- Wheeler and Lindo watch;
11. 2017 Jamaica (Absolute) Champion SNM Shreyas Smith joins analysis session;