History of the jamaica chess federation
ENOS GRANT THE FOUNDING FATHER OF JAMAICAN CHESS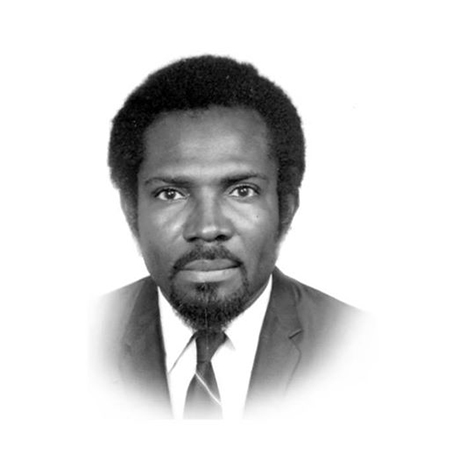 The Jamaica Chess Federation was founded in 1969 by Enos Grant and has been affiliated to F.I.D.E., since 1972. The JCF is the governing body for Chess in Jamaica, and is a non profit organisation.
Jamaica first participated in the Chess Olympiad in Buenos Aires 1978. In 1984 at the Thessaloniki Olympiad NM John Powell won a silver medal on board 4 with a score of 7/9.
In 1990 at the Novi Sad Olympiad Christine Bennett brought the women firmly to the fore by scoring 6/7 to win a silver medal on board four.
In the 1992 Olympiad (Manila, Philippines), Kingston College past student then NM Dr. Kevin Brown, playing with the Black pieces, became the first home grown Jamaican chess player to defeat an International Grandmaster when he beat the Philippines' Grandmaster-elect, Rogelio Antonio Jnr. with the black pieces in a Scotch.
Then NM Shane Matthews, and FM Warren Elliott, who both have the distinction of winning the most Jamaican Championships (seven), have also done Jamaica proud with some sterling battles with Grandmasters. Shane's first Olympiad was at Lucerne in 1982 and he played in his seventh Olympiad in Bled in 2002. In the Istanbul Olympiad of 2000 while playing on board one, he had a noteworthy 5-game unbeaten streak against very strong opposition losing narrowly to the Cuban GM Walter Arencibia after having obtained a winning position, and drawing with Albanian GM Erald Dervishi and Iranian GM Ghaem Maghami after obtaining great positions in both games. Other International Successes
In 1991 former national champion CM Neil Fairclough won the Caribbean Open held in Jamaica and in 1993 then NM Jomo Pitterson won the Barbados Open junior tournament. St. Jago past student Grantel Gibbs created history in 1999, becoming the first Jamaican chess player to achieve the title of FIDE Master. Cornwall College's Warren Elliott followed suit in 2001, giving Jamaica only its second ever FIDE Master title. Jamaica has had a number of influential players. These include the late Enos Grant, NM John Powell, Dr. Harold Chan, Robert Wheeler, NM Neil Fairclough, and the late Attorney-at-law NM Orrin Tonsingh just to name a few. More recently there have been FM Grantel Gibbs, FM Warren Elliott, NM Jomo Pitterson, NM Duane Rowe, NM Russel Porter, NM Geoffrey Byfield, NM Peter Myers,NM Mark Holness and candidate masters Humphrey Gayle. These players have over the years, dedicated a lot of time and effort playing against a number of the younger players in addition to training them. NM Shane Matthews has also been a great influence on a number of players, especially the ever-improving crop of juniors who, like so many others, have been impressed by his longevity. Shane had the privilege of spending time in Russia in 1988 learning a lot of coaching techniques which has served him tremendously as a player. .