2017 JCF ANNUAL AWARDS CEREMONY
JCF Annual Awards postponed till June 30, 2018
Dear Members and stakeholders,
I trust that all is well with you and yours.
We continue to bask in the success of Jamaica's delegation to the recent CARIFTA Junior Chess Championships in Suriname. Indeed, we hope to recognize the success of our young "Chess Ambassadors" in a meaningful way in due course. Our Chess future continues to look very bright.
As you should be aware our Awards ceremony for accomplishments in 2017 is to be held simultaneously with our second Hall of Fame induction. The JCF intended to stage this event on Sunday, April 22.
Please note, however, that the JCF has had to postpone the said Awards ceremony until Sunday, June 30, 2018.
The time and location of the event will be announced soon. The chief reason for the (further) postponement is that the event is very costly and the JCF has not yet received the expected sponsorship. Such financial support will enable us to stage the event at a much reduced cost to attendees.
In the interim, I have directed the "Treasury" to pay, immediately, all outstanding caution and prize money to those entitled.
Thank you for your understanding.
Very best,
Ian G. Wilkinson QC
President
Jamaica Chess Federation
EMAIL: jamchessfed.president@gmail.com
SKYPE: iangwilkinson1999
TWITTER:@IanWilkinson10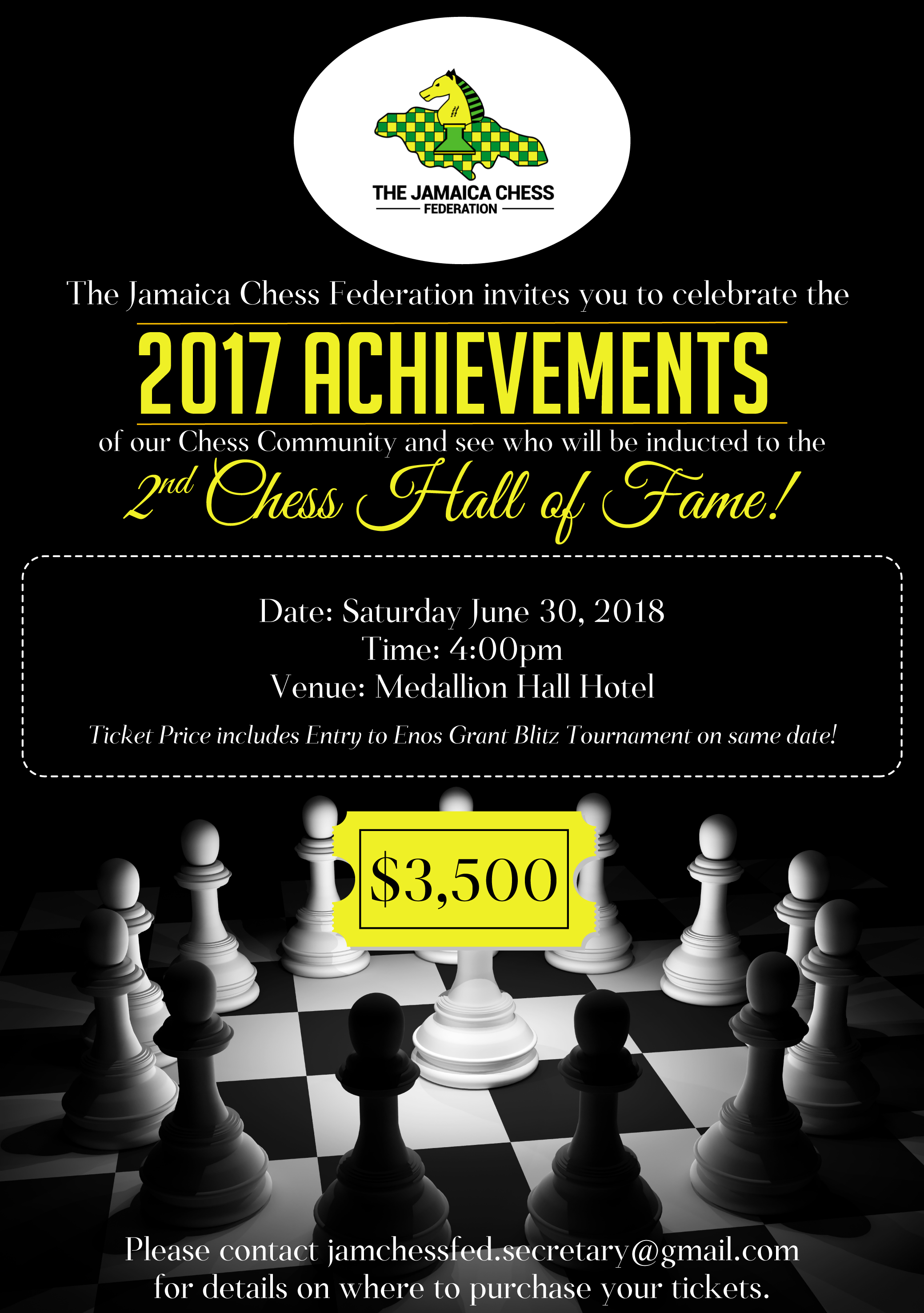 END