2018 NATIONAL JUNIOR chess championships
Curriah and WCM Clarke Secure National Junior (U20) Titles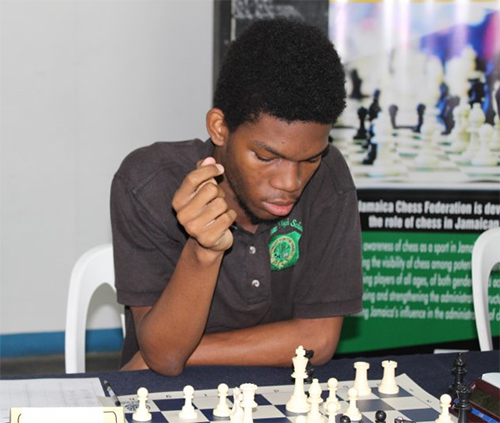 University of the West Indies, Mona Student Malik Curriah and St. Jago student Woman's Candidate Master (WCM) Adani Clarke captured their respective Absolute and Female Junior (Under 20) titles last weekend at Liberty Academy.

The path to success has not been easy for Curriah, after losing a drawn game to Fide Master (FM) Joshua Christie last year where he was a win away from the title, andhaving a disappointing performance at the National Championships in February of this year.  He however, capitalisedon the errors and mistakes made, and used them to have success withthis first National Junior title.

This year Curriah emerged victorious against FM Christie to become the undisputed leader of the tournament in Round 5 of the 7 round tournament. He then went on to defeat Michael Christie before facing Raheem Glaves in the final round for a draw.  This left Curriah undefeated on 6 points from 7 games.

Under 18 National Champion FM Christie and his brother Michael Christie finished second and third respectively on 5.5 and 5 points with their sole losses coming from Curriah. Raheem Glaves and Under 16 champion Lontae Walker finished fourth and fifth respectively on 4.5 points after tie-breaks.
WCM Clarke successfully defends National Female Junior title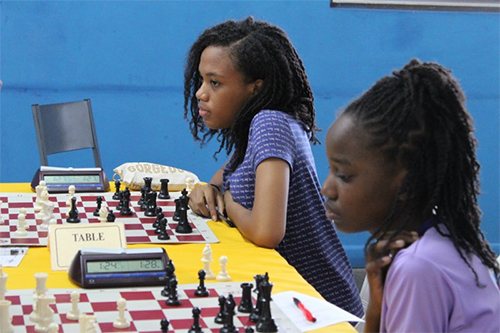 In the Female Junior Chess Championship, WCM Clarke defended her National Female Junior title and finished undefeated on 6 points. Incredibly, this was her third National Female Junior title since first winning the championship in 2016.

Second place went to Ashanti Blackwood who secured a last round win against Under 14 girls National ChampionRaehanna Brown to finish on 5 points each, both girls having their best National Junior performance to date.

Fourth place was a tie among 3 players who each finished on 4 points. After tie-breaks, NickaylahCurwin was fourth, Under 16 girls champion Aulanni Kidd fifth and Sheanel Gardner sixth.

With their victories, Curriah and WCM Clarke have secured their spots in next year's National Chess Championships, and both will be participating in the World Chess Championship qualifier The Subzonal 2.3.5 to be hosted by Jamaica between June 19 -26.

The National Absolute and Girls Junior Championships were closed seven-round events with each player being allocated 90 minutes with 30 second increments after every move.

The event was hosted by the Jamaica Chess Federation with the support of the Sports Development Foundation.