2021 harold chan chess open
Register- Report 1 - - About Dr. Harold Chan
2021 HAROLD CHAN CHESS OPEN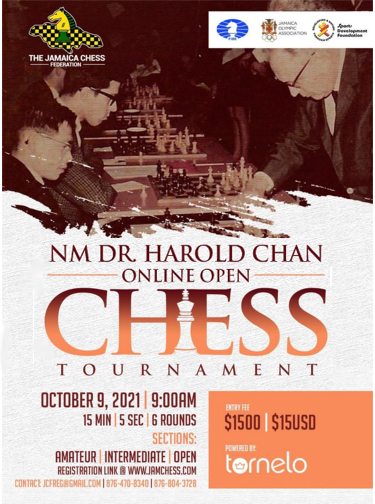 Jamaica will host its annual Doctor Harold Chan Chess Open in honor of one of the federation's first members.
The tournament, formerly called the Summer Open, was renamed in 2003 in honour of Dr. Harold Chan who was one of the first three individuals to earn the National Master title in 1975. Chan also won the Jamaica National Chess Championship titles from 1972-74, and 1978-79..

this years edition of the tournament will be hosted online and will commence on October 9th 2021, and will be held over six rounds.