ARTICLES
GRANDMASTER IN 10 YEARS CHESS PROGRAM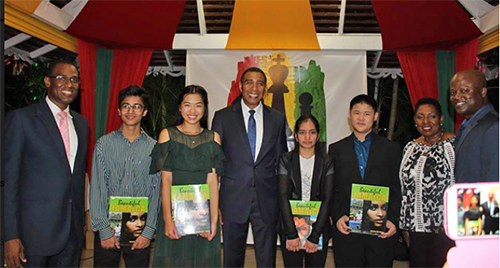 Vision
The programme led by Jamaican- born, American chess player and broadcaster, Chess
Grandmaster ( GM) Maurice Ashley is to deliver on creating Jamaican Grandmasters in a 10-year
period.
Approach
Execute two (2) GM led workshops per year, with a schedule of the workshops being six (6) months apart
Have ongoing training by local (players') coaches and GM online training between the two (2) workshops
Participation in key international and local tournaments to provide the opportunity for players to excel
Maurice Ashley, who was born in Jamaica, has indicated his willingness to collaborate with the Jamaica Chess Federation.
Clarke made the announcement on Tuesday as he opened the 2023/24 Budget Debate at Gordon House.
Ashley, 57, was born in St Andrew, Jamaica. He left with his family for the United States when he was 12 years old. Apart from chess, he is also an author and commentator who has been inducted into the US Chess Hall of Fame.