2016 WIM DEBORAH RICHARDS PORTER CHESS FESTIVAL
WIM DEBORAH RICHARDS PORTER WOMENS CHESS FESTIVAL SET FOR CAMPION!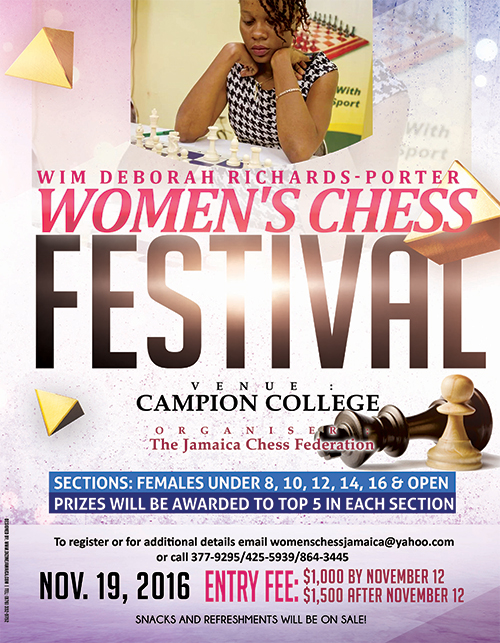 On November 19, The Jamaica Chess Federation (the governing body for chess in Jamaica) will be staging its annual "Woman International Master Deborah Richards-Porter Women's Chess Festival", a tournament named in honour of the country's most decorated female chess player.
The tournament will be held at Campion College
Kindly see flyer above with the tournament details . Registration and payment received after November 12 will attract a late fee.