2017 IM PITTERSON MASTERS KNOCKOUT TOURNAMENT
Related Links;
NM SMITH WINS PROVEN MASTERS KO TITLE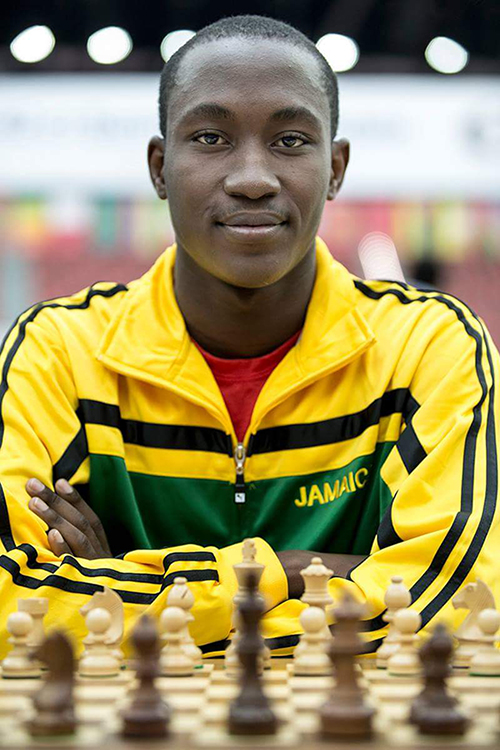 Photo 1 – Super National Master Shreyas Smith in above Picture·       
SPORTS NEWS RELEASE
FOR IMMEDIATE RELEASE
FOR THE JAMAICA CHESS FEDERATION
8 NOVEMBER 2017

SNM SMITH, DEFEATS FM DAVY TO TAKE PROVEN MASTERS KO TITLE
National Master (NM) Shreyas Smith shook off a poor start, when he rallied back from a game one loss to win two back to back games, and drawing the 4th to capture the 2017 Proven Investments sponsored, Masters Knockout Championship held at the Jamaica Olympic Association (JOA).
SNM Smith is winning this championship for the first time, as he was defeated by Davy in the final of last year's tournament,which was a repeat of this years finals.
This year, NM Shreyas Smith again joined FM Davy in the finals but this time, gained victory by defeating last year's inaugural winner Fide Master (FM) Damion Davy by a score of 2 ½ - 1 ½.
Both players took different routes in reaching the final. NM Smith defeated Candidate Master (CM) Daren Wisdom after tie-brakes 4-3 and NM Andrew Mellace 3-0 while FM Davy defeated CM Mark Holness 3-0 and NM Akeem Brown 2 ½ - 1 1/2 . The final itself was a clash of fury with FM Davy securing game one and NM Smith roaring back with 2 wins which meant in game 4 he needed only a draw to secure the title. After 19 moves in a Sicilian, a draw was agreed to which meant NM Smith became the new Masters knockout champion.
Masters Candidates
The Masters Candidates tournament was held in the same period as the Masters Knockout and saw its inaugural champion Michael Christie securing the victory over Raheem Glaves by 2 ½ - 1 1/2 . Unlike the champion, Raheem Glaves had to secure his entry through a playoff to be seeded into the tournament. He defeated William Walters 3-0 to enter the semi-finals where he defeated Michael Diedrick 2 ½ - 1 ½ in a clash of prowess where both players were tied 1 ½ each before game 4.
Michael Christie defeated Kevron Campbell 4-2 after tie-breaks to meet Glaves in the final.
After a peaceful draw in game 1, each player secured a point between games 2 and 3 which led to an all deciding game 4 for the title. Unlike his semi-final comeback, Glaves couldn't defeat Christie with his French and resigned at move 67 to make Christie the champion.
The MKO main event is open only to national or internationally titled Chess Masters and uses an exciting knockout format until there is one King left standing. Both The Masters Knockout and Candidates are closed tournaments whereby the strongest players were invited to play for supremacy in this annual event. Players play 4 classical games with the winner being confirmed after securing 2 ½ points. If the games are tied, 2 blitz games would be played and an extra game if the tie was still not resolved.
The tournament, which was organised by the Jamaica Chess Federation, was made possible with the kind support of Proven Investments Limited, Jamaica Olympic Association, and the Kasparov Chess Foundation.
The tournament,although renamed the IM Jomo Pitterson Master's Knockout (MKO), was being staged for the 17th time this year and was played for over four weeks and came to a close on October 21 and 22, 2017 at the Head Office of the Jamaica Olympic Association.
END