2017 female zonals el salvador
Related LiNKS
JAMAICAN CHESS QUEEN BATTLES LATIN AMERICA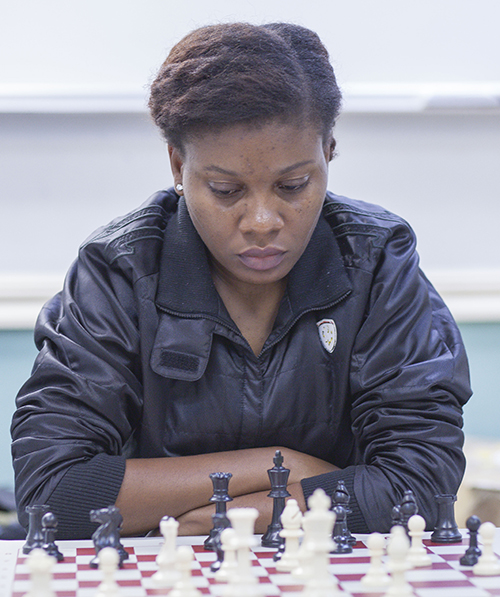 SPORTS NEWS RELEASE
FOR IMMEDIATE RELEASE
FOR THE JAMAICA CHESS FEDERATION
22 NOVEMBER 2017

JAMAICAN CHESS QUEEN BATTLES LATIN AMERICA
After six rounds of play, Woman International Master (WIM) Deborah Richards Porter was tied in seventh place with 3.5 points from her six games at the Women's 2.3 Zonal Tournament currently taking place in El Salvador. Richards Porter is only one point behind the tournament leader Woman Grand Master (WGM) Maritza Arribas Robaina, who was the sole leader with 4.5 points.
Richards Porter is seeking to qualify for the 2018 Women's World Chess Championship to be held in Khanty Mansiysk, Russia. The Zonal Tournament is the second stage in qualifying for the Championship.
Richards Porter is the first player from the English-speaking Caribbean to qualify for the Zonal and is now competing with 21 other women from Colombia, Costa Rica, Cuba, El Salvador, Guatemala, Mexico and Puerto Rico to advance to the next stage.

Part-sponsorship for Richards Porter's participation in the Zonal, was provided by the Kasparov Chess Foundation and the R&D Chess Academy.
Queen of the English-Speaking Caribbean
WIM Richards-Porter, who is a 10-time winner of the National Women's Chess Championship of Jamaica, has etched her name in Caribbean sports history, as the best female chess player ever, from the English-speaking Caribbean.
Richards-Porter has represented Jamaica with distinction at six (6) World Chess Olympiads from Bled, Slovenia (2002) to Baku, Azerbaijan (2016). She made history at the 37th Olympiad (Turin, Italy 2006), where she earned the Woman FIDE Master ("WFM") title. At the Women's Sub-Zonals in Surinam 2014 she earned the "WIM" title. She was the first person in the English-speaking Caribbean to gain these titles.
Her biggest individual and team achievements to date (November, 2016) are winning the Sub-Zonals Women's Championship (Barbados 2016) and leading Jamaica's Women's team to win the gold medal for its category at the 39thOlympiad (Khanty-Mansiysk, Siberia, Russia, 2010).
END