robert wheeler open 2016
2016 ROBERT WHEELER CHESS OPEN RESULTS
Tournament Reports/ About Robert Wheeler Open
Round 6 Results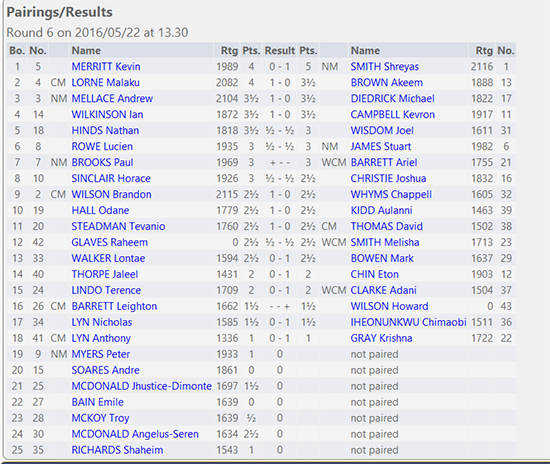 Round 5 Results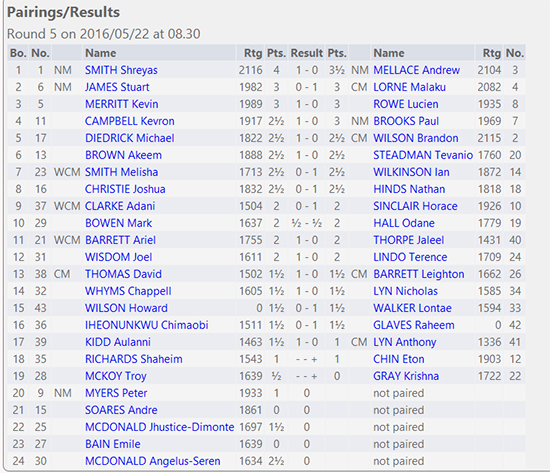 Round 4 Results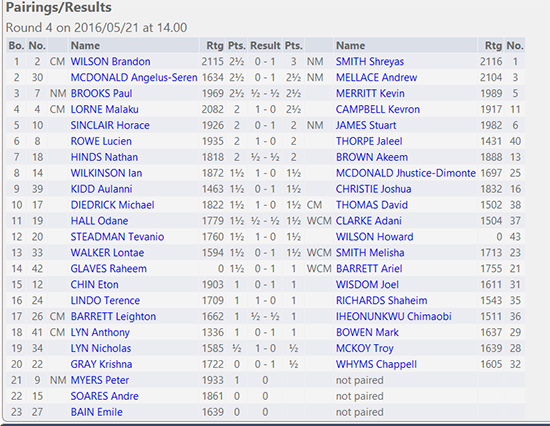 Round 3 Results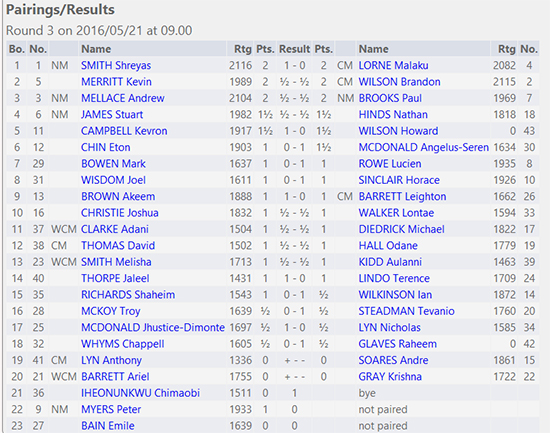 Round 2 Results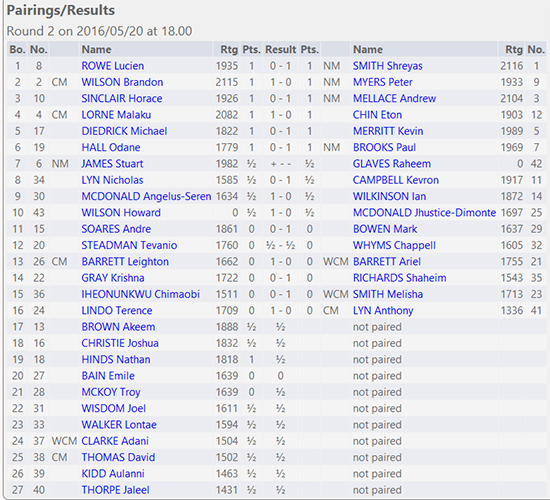 Round 1 Results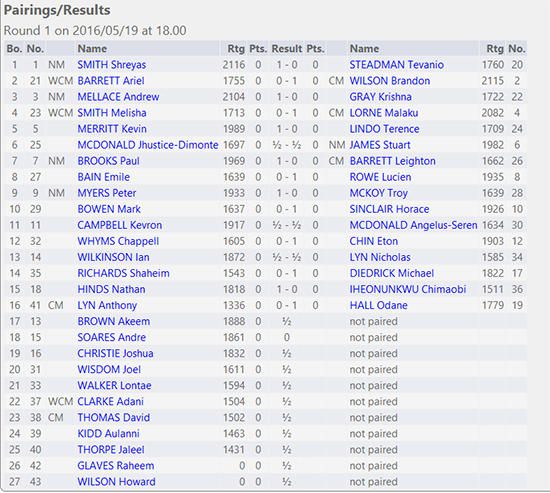 The NM Robert Wheeler Chess Open got underway on Thursday May 19th, 2016 at the the Liberty Academy on 32 Hope road at 6pm.
The tournament will resume on the weekend on Saturday May 21 at the Liberty Academy on 32 Hope road with round 3 of the Open section starting at 9am and Round 4 starting at 2pm.
Round one of The Intermediate and amateur sections will begin on Saturday at 9am.
The Tournament will come to a close on Sunday may 22, 2016 with rounds 5 and 6 of the Open Section and the intermediate section being held at the PCJ Auditorium.
Round 5 of the open section will start at 8:30am.
The Robert Wheeler Chess open is a premiere annual event on Jamaica Chess Federation's calendar and is named after National Master Robert Wheeler ,one of Jamaica's Chess Federation founding members. NM Robert Wheeler has has won the National Chess Championships on six occasions since 1975, and is the current secretary of the Jamaica Chess Federation.

The defending champion is National Master and Vice President of the Jamaica Chess federation Peter Myers.

Jamaica Chess Federation