jamaica chess federation 2018 SUB ZONALS
FM SHANE MATTHEWS LEADS CHESS SUB ZONALS ON BRINK OF INTERNATIONAL MASTER TITLE GOING INTO THE FINAL ROUND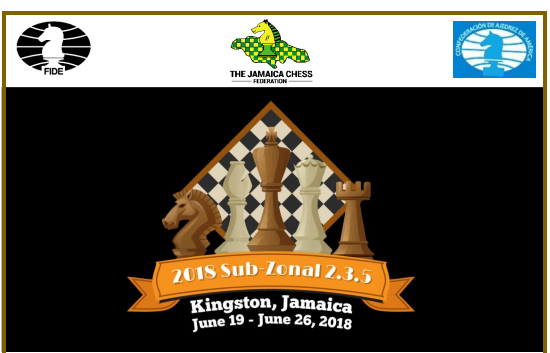 FM SHANE MATTHEWS LEADS SUBZONALS AFTER ROUND 8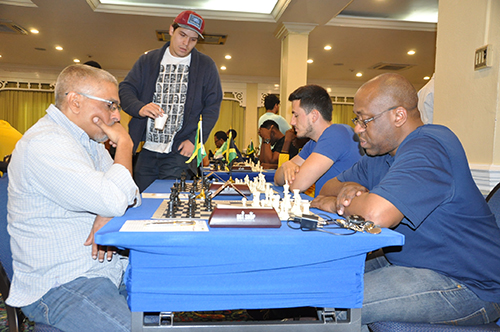 FM Shane Matthews now leads the tournament with 6.5 points from 8 rounds after clinching a draw with FM Damon Davy who now stands on 6 points, tied with FM Joshua Christie, Estevev Polanco, FM Malaku Lorne, Allan Romatour, FM Christopher Guzman and Martyn Del CastilhoLorne A win in round 9 will guarantee him clear first place and the IM title while a draw could see him tied for first place if any of the players on 6 points should win.
Pairings/Results
Round 8 on 2018/06/24 at 10.00
Jamaican FIDE Master ("FM") Ras Malaku Lorne pawned off his historic Chess (Absolute) Zonals debut with a win against El Salvador's Camilo Medrano in the first round held on Friday May 26 in El Salvador. In the second round scheduled for today (10 am local time) Lorne will have the black pieces against Nicaraguan FM Rene Lacayo.
Lorne, who arrived in El Salvador on Thursday May 25, 2017, is among fifty-one players from nine countries battling for a chance to qualify for the World Cup of Chess. The players include several Grandmasters led by the rating favourite Cuban Lazaro Bruzon.
The former Jamaica Junior Championand multiple Chess Olympian,qualified for this prestigious event by virtue of his outstanding performance at the 2016 Sub-Zonals in Barbados where he scored seven points from a possible nine to tie for second.
Other Jamaicans to play in the  Absolute Zonals are Devlin Sinclair (in the 1990s) and IM Jomo Pitterson who played in the 2011 event in the Dominican Republic after creating history by winning the 2010 Sub-Zonals in the Bahamas.
Lorne's trip is sponsored by the Sports Development Foundation of Jamaica, the Kasparov Chess Foundation and the Jamaica Chess Federation, respectively.
Ian G. Wilkinson QC
President, Jamaica Chess Federation
2017 May 27
FM RAS MALAKU LORNE TO REPRESENT JAMAICA IN CHESS ZONALS IN EL SALVADOR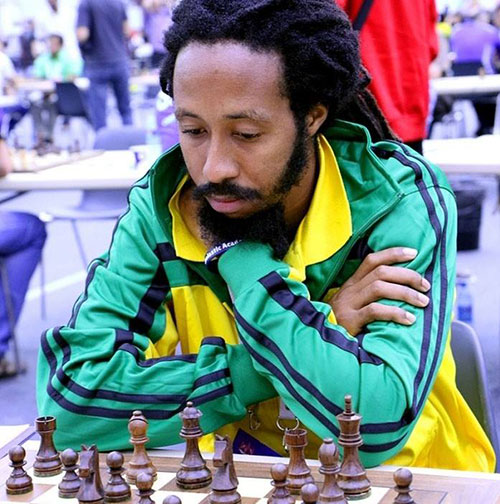 Fm Ras Malaku Lorne is currently participating in the Zonal tournament in El Salvador from May 25- June 1. The First round started on May 26th 2017.
Check out the links below to keep up to date with results as the tournament progresses.

Facebook
Chess Results